Digital advertising has already shown itself to be the future of marketing. You can get in on the wave of technologically advanced advertising when you come to Genoptic Smart Displays for a state-of-the-art LED billboard or sign. There's a reason you see LED signs everywhere you go. The fact that they grab your attention proves how effective they are. Vivid, moving graphics will win out over flat, motionless painted billboards every time, and when it's your message on that vibrant LED sign, it's your business that will get noticed, giving the best impression possible to potential customers.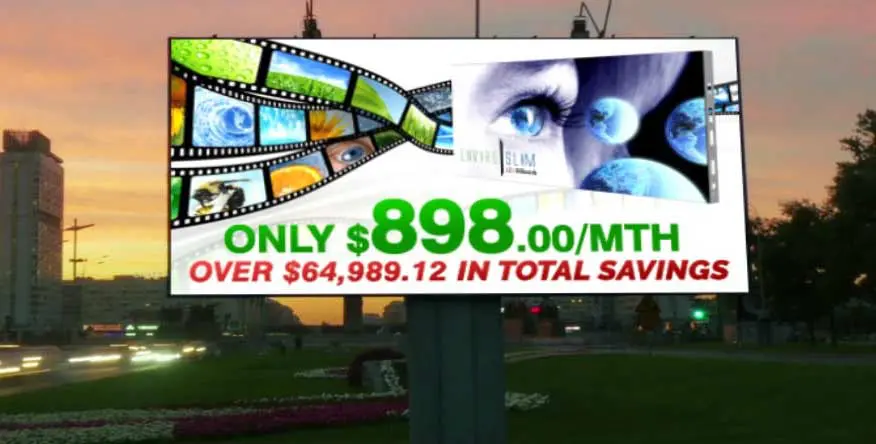 Genoptic Smart Displays' signs are designed with cutting-edge LED technology to make your digital advertising stand out with crisp detail and impressive graphics. Our engineers have years of experience building and working with LED billboards that are on a level of sophistication all their own. We're dedicated to enabling you, as the business owner, to take control of your own marketing and grow your business at an increased rate. To that end, we have developed software that is extremely user-friendly. We also put our tech experts at your disposal with access to their skills and experience for as long as you have your new digital billboard.
Digital Advertising is Important – We Can Help Put Your Message In Front of Your Visitors
We know the importance of using only the top quality parts and materials and give you the advantage of our knowledge of LED technology. Genoptic Smart Displays will install your LED sign quickly so you can have your digital advertising up and running in no time. We ensure a long life for your billboard by installing an automatic cooling system and constructing a weatherproof cabinet around every sign we build. With our automatic price-beat guarantee and the best warranty in the industry, the choice for your digital billboard is easy. Come to Genoptic Smart Displays to get started on your advertising future.
---
For quick access to more information, support or a quote on LED Billboards, please contact us, today.