You've been looking for LED signs wholesale, but the search can stop at Genoptic Smart Displays. We specialize in LED display technology on large and small scales, and can even craft a mobile sign for you, too. For over 10 years we've been working on perfecting the innovative LED message boards that have built our stellar reputation. Our engineers are experts at building the sign you need, whether it's a one, three or full-color sign, a simple message board, indoor or outdoor or even a full-size billboard for the ultimate eye-catching display. You know your message will stand out from the competition, because our high-definition LED signs stand out.
Genoptic Smart Displays has made some innovative breakthroughs in LED signs wholesale, most notably with our RGB glass signs. These signs are see-through so they won't bock sunlight or line of sight, but they still have the high-tech LED capabilities you expect from an Genoptic Smart Displays sign. The high transparency acrylic panels are the ideal way to use a storefront window to display a message, advertise a special and catch the eye of passers-by in general. These ground-breaking LED signs are sure to get your company noticed in an attractive way.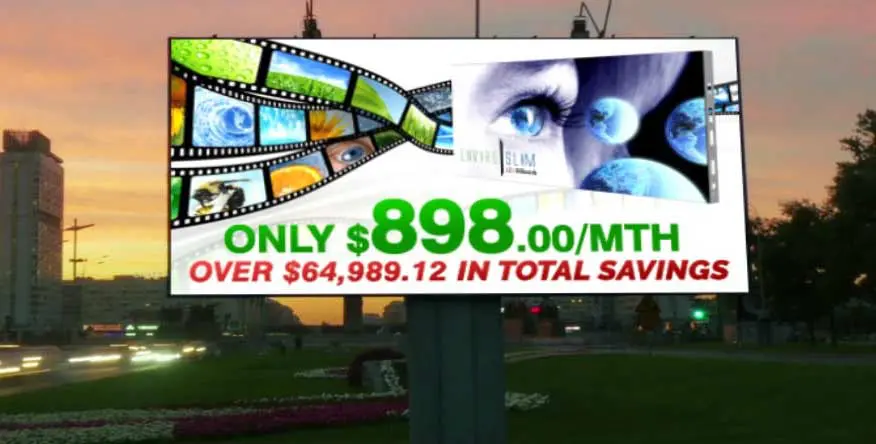 The Best LED Signs Wholesale, Mobile, and More
RGB glass signs might not be the solution for you, and that's OK. At Genoptic Smart Displays we offer a number of LED signs wholesale. If one of our standard LED signs don't fit your needs, let's talk custom. We can build to suit, and can even put your LED sign on a mobile trailer. You can rest assured that our custom signs come with our unique five year guarantee, access to our skilled technical support team, free spare parts and animations and graphics packages and ultra-fast installation. Don't skimp when it comes to your business's most prominent feature. See Genoptic Smart Displays for your LED sign needs.
---
For quick access to more information, support or a quote on wholesale LED Billboards and digital signage, please contact us, today.